February 15, 2018
We woke up in N. Vietnam and had a breakfast at the hotel, they have a great breakfast. Were partially packed and will finish after breakfast. Bags nned to be outside the door by 1200 and we depart for airport at 1300 and our flight to Cambodia, Flight VN837, on Vietnam Air, departure time is 1510. We arrive Siem Reap Airport at 1555. A short flight.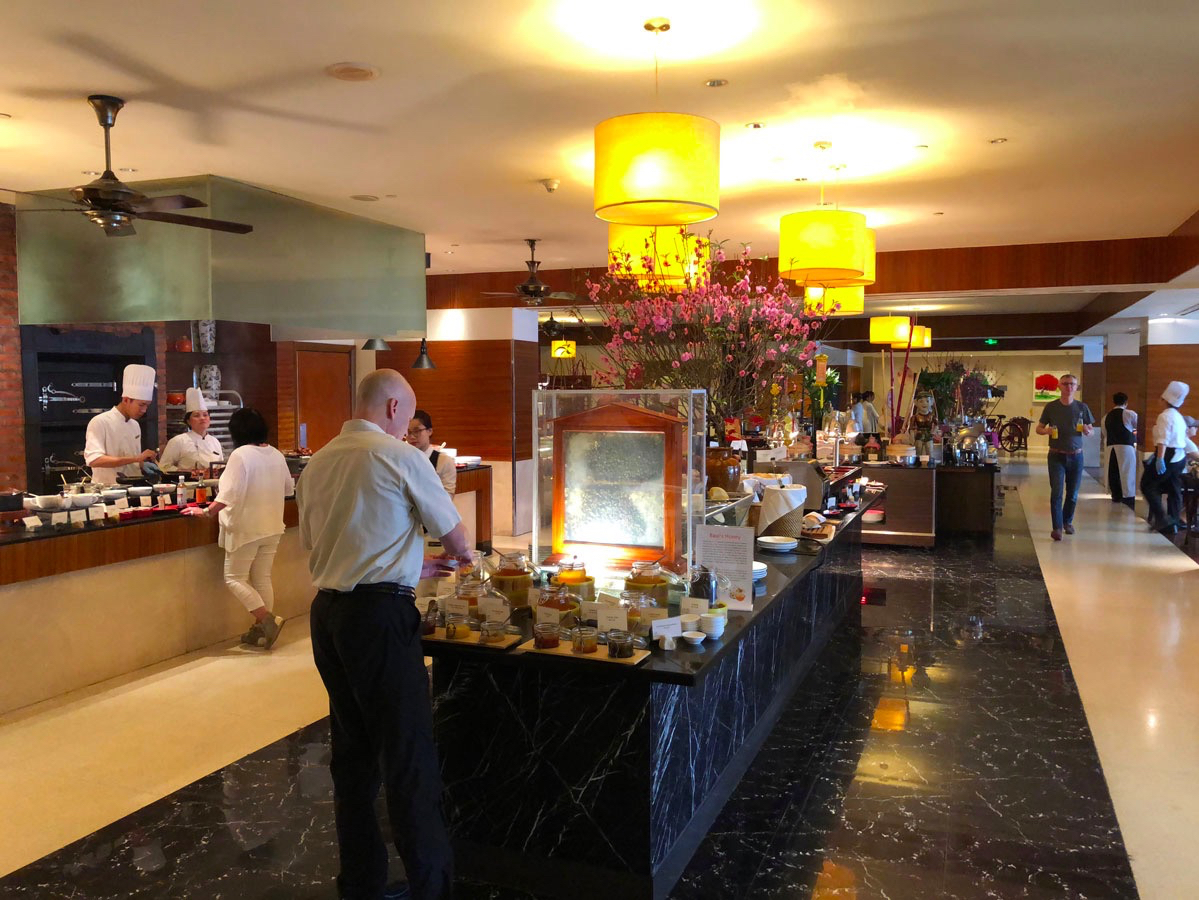 After the flight, and clearing Immigration and Customs which was all handled seamlessly by Uniworld we checked into the Sofitel Ankgor Resort and Spa.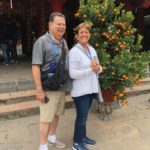 That evening we took a tuk-tuk into the downtown area with Mayra and Furdie and ate a a restaurant named  Red Tomato.
 I decided to have the special tasting plate on the menu which included the regional dish of Amok, fish cooked in banana leaf, everyone else opted for Pizza.  It was happy hour so we all had a few drinks.